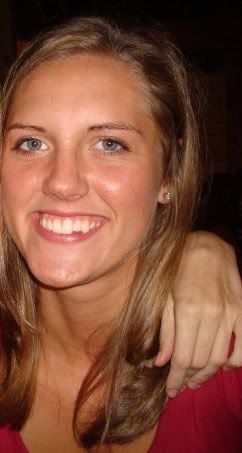 The very pretty author of this post!
My co-worker said that to me one time at a work Christmas party.

I didn't know it was a rather casual Christmas party, so I was more dressed up than everyone else.

I was so self-conscious I refused to take my coat off.

When people had asked me why I just didn't take my coat off, I responded saying I felt overdressed.

That's when my co-worker told me to 'never apologize for being pretty."
I think it's safe to say that pretty people make an impression on others.

So what if I was dressed up more than others?

People took notice.

Getting noticed is always a good thing (when it's for the right reasons).
I was uncomfortable in that situation at the Christmas party because I don't like people staring at me.

Once I took off my coat I was getting compliments left and right about my outfit.

Getting compliments always makes you feel more confident.

That never would have happened if I hadn't dared to just take off my coat.
My co-worker was right; no one should ever have to apologize for looking their best.
*That was a guest post by Meredith at Growing Popularity Blog. It's this really cool blog actually. So, check it ouuuuuuttt!!!!! Isn't this post just amazing?!-Jodie-Ann*